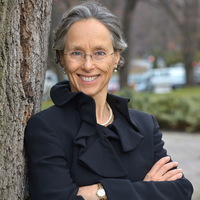 The Canadian Waste to Resource Conference is pleased to announce we have confirmed Ontario Environmental Commissioner Dianne Saxe as our keynote luncheon speaker for this year's event, which will be held in conjunction with Waste and Recycling Expo Canada and the Municipal Equipment Expo at the Scotiabank Centre in Niagara Falls on Oct. 25 and 26.
Back by popular demand, Ms. Saxe was a fan favourite at the OWMA's Annual General Meeting and Conference earlier this year. Her expertise on the environmental issues affecting the waste management sector were welcomed and appreciated by a broad range of attendees representing a diversity of sectors and professions.
Her presentations always provide key insights that help listeners understand the most important environmental developments in Ontario. For more information about the Environmental Commissioner and her work, visit https://eco.on.ca/.
For more information about the CWRC, log on to www.CW2RC.ca.
---