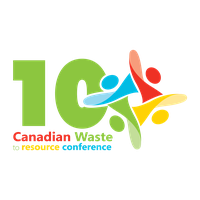 Have you registered for the 2019 Canadian Waste to Resource Conference yet? October 8 - 10
Share why you're looking forward to attending, speaking and/or networking at this year's #CWRC2019 event!
This year's program features in-depth discussions with industry leaders on a variety of hot topic issues in the waste management sector. Session themes will cover new waste sector technologies, food and organic waste diversion, recycling challenges, paper and packaging, public education, the potential role of artificial intelligence in waste collection – and so much more!
Conference attendees will enjoy complimentary coffee breaks, hot buffet lunches, the October 8th CWRC Opening Gala Reception at the Mill Street Brewery, and a robust tradeshow hosted by the Waste & Recycling Expo Canada.
New sponsorship opportunities are available this year including our 2019 CWRC Conference App and advertising opportunities in our 2019 Conference Program. The sponsorship flyer will be available soon!
Questions about registration or sponsorship opportunities? Please contact Michele Goulding at mgoulding@owma.org or 905.791.9500.
Here are some examples of the CONTENT you might post before, during or after #CWRC2019
I'll be at #CWRC2019 – hope to see you there, register today! http://bit.ly/2YxtOva
I'll be attending the session on FILL IN TOPIC at #CWRC2019 http://bit.ly/2YxtOva

Check out the different POVs on the business of waste #CWRC2019 with me & @name

Looking forward to attending ADD SESSION NAME at #CWRC2019 http://bit.ly/2YxtOva

Investigate industry trends at #CWRC2019 with me & @name

Just registered for the #CWRC2019, did you? Let's connect - Toronto, Oct 8-10 #CWRC2019 http://bit.ly/2YxtOva
Wherever possible, use the hashtags: #CWRC2019, #OWMA
Tag OWMA in your posts on:
Instagram - @the_owma
Facebook - @OntarioWasteManagementAssociation
See you there!
---