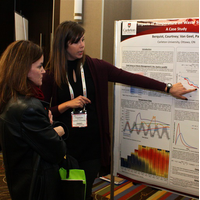 The 10th Annual Canadian Waste to Resource Conference (CWRC) is once again providing an opportunity for professors and students to showcase their latest research to industry experts, government officials and Canada's leading waste management companies.
We're inviting you to share your insight and recent studies on waste management and recycling with a poster presentation in the main gathering area. You'll have the opportunity to present your findings during several networking breaks with some of the leading decision-makers in Canada's waste management sector.
Don't wait. Send your poster proposal to Conference Manager Michele Goulding at mgoulding@owma.org by Sept. 18 for your chance to present at the 2019 CWRC.
For more information, click here.
---