Canadian Waste to Resource Conference - 2017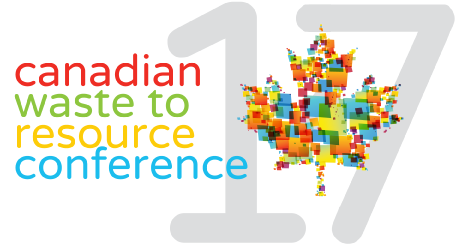 The 8th Annual Canadian Waste to Resource Conference will be held in Niagara Falls, Ontario this year.  Beginning on Tuesday, October 24th, 2017 with the Waste Sector Facility Tours (during the day), and then the Opening Gala Reception (held at the Fallsview Casino - Room R5) and held in conjunction with the hugely successful Waste & Recycling Expo Canada. 
We are very excited to announce the Canadian Waste to Resource Conference will begin with our opening guest speakers on Wednesday, October 25th, 2017 and being held at the Scotiabank Convention Centre (same location as the CWRE) over the same dates.  We are expecting over 275 special guests, speakers and participants to join in. The two day Conference program includes, high profile keynote speakers, concurrent workshop tracks covering six subject areas and networking opportunities around receptions and meetings.
Continuing on the success of last year, we will again hold "poster presentations" for new and innovative technologies, discussions and presentations - we encourage all students to have a look at our call for poster boards and apply today to be a part of this great event.
WE HAVE MANY EXCITING NEW ACTIVITIES PLANNED FOR THIS YEAR - CAN'T WAIT TO SEE YOU ALL IN NIAGARA FALLS ONTARIO DURING OCTOBER.
Michele Goulding 
Conference Manager